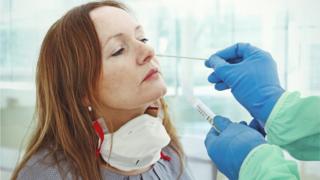 The number of people infected with coronavirus in homes in England has fallen to 5,600 a day, from 8,000 last week.
The estimate is based on swab tests of 19,000 people in 9,000 households by the Office for National Statistics.
Some scientists have said reaching a low level of cases was key to easing the lockdown further.
Test and trace programmes were introduced in England and Scotland last week to track contacts of new cases.