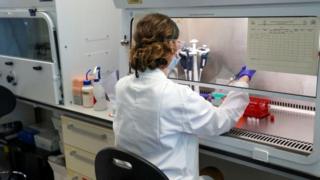 Trials of a Covid-19 vaccine being developed by AstraZeneca and Oxford University will resume after it was paused due to a reported side effect in a patient in the UK.
On Tuesday, AstraZeneca said the study was being paused while it investigated whether the patient's reported side effect was connected with the vaccine.
But on Saturday, Oxford University said it had been deemed safe to continue.
The vaccine is seen as a strong contender among dozens being developed.